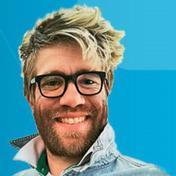 Christians believe that Jesus' death on the cross provided the atonement for sins. But in what way?
Advocates of the penal substitution view hold that God punished the Son, instead of us. Others argue this is an unjust way of viewing the crucifixion and prefer the 'Christus Victor' view, that Jesus defeats the powers of evil on the cross.
Steve Jeffery defends Penal Substitution, while Alan Molineaux questions it. Also contributions from American theologian & church leader Greg Boyd in defense of Christus Victor and UK leader Dave Bish in defense of PSA.
Get the MP3
For more discussion between Christians and non-Christians visit www.premier.org.uk/unbelievable
Join the conversation via Facebook and Twitter
For Steve Jeffery http://northlondonchurch.org/ministers-blog/
For his book "Pierced for our transfressions" http://www.amazon.co.uk/Pierced-our-transgressions-Rediscovering-Substitution/dp/1844741788
For Alan Molineaux http://alanmolineaux.blogspot.co.uk/
Get the MP3 podcast of Unbelievable? http://ondemand.premier.org.uk/unbelievable/AudioFeed.aspx or Via Itunes
You may also enjoy:
Unbelievable? 26 Mar 2011 - Did Jesus die on the Cross? Islam debate
Unbelievable? 22 Mar 2008 Easter & the atonement Easter & the Atonement - does it make sense?