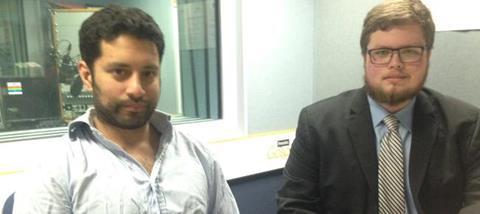 In a philosophical edition of the show we debate whether humans are both a soul and a body, and does that provide evidence for God?
C'zar Bernstein a young Christian philosopher at Oxford University argues in favour, Arif Ahmed Cambridge philosophy lecturer argues against.
For C'zar Bernstein: philpapers.org/profile/43971
For Arif Ahmed: www.phil.cam.ac.uk/people/teaching-research-pages/ahmed/ahmed-page
For 'Mythbusters' at Westminster Chapel: www.westminsterchapel.org.uk/ministries/mythbusters
For more faith debates visit www.premierchristianradio.com/unbelievable
Join the conversation: Facebook and Twitter
Get the MP3 podcast of Unbelievable? www.kaltura.com or Via iTunes.