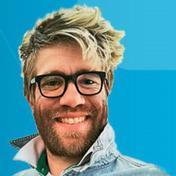 As videos from 2011's Bethinking Conference are made available on Youtube we hear the talk that leading Christian philosopher William Lane Craig gave to those gathered on the apologetic task of reaching the UK. Includes audience Q&A.
Plus we hear your suggestions for show topics in the new year and some advance details of Unbelievable? The Conference 2013.
Get the MP3
For The Bethinking Conference videos www.youtube.com/reasonablefaithtour
For Bethinking www.bethinking.org
For more Christian/non-Christian debate visit http://www.premier.org.uk/unbelievable or get the MP3 podcast http://ondemand.premier.org.uk/unbelievable/AudioFeed.aspx or Via Itunes
You may also enjoy:
Unbelievable? 9th June 2012 - Unbelievable? The Conference 2012 Michael Green & guests
Unbelievable? 18 Oct 2011 - William Lane Craig vs Stephen Law - Does God exist?