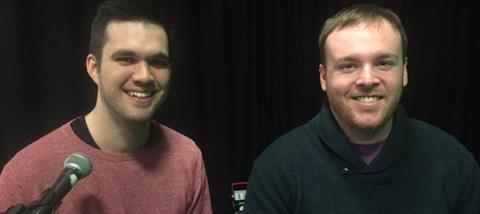 Joe Ogborn is a Christian who has been going to church in Cambridge with his friend Tom Hallam for several years. But Tom is an atheist.
Justin finds out about Joe and Tom's friendship, what impact going to church as a non believer has had on Tom and how worshipping next to an atheist has affected Joe's faith.
They talk about the ups and downs of going to church and what it would take for Tom to believe.
Get the MP3
To read Joe Ogborn's article in Premier Christianity magazine "My Friend the Atheist Churchgoer": https://www.premierchristianity.com/Past-Issues/2017/January-2017/My-friend-the-atheist-churchgoer
For a free sample copy of the magazine: http://www.premierchristianity.com/freesample
Order Unbelievable? The Conference 2016 DVD/MP3CD & Digital Download http://www.premier.org.uk/Shop
For more faith debates visit http://www.premierchristianradio.com/Shows/Saturday/Unbelievable
Join the conversation: Facebook and Twitter