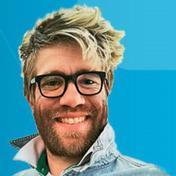 In an age of religious pluralism it can seem arrogant for Christians to claim they have "the truth" or the only means to salvation. So when Jesus said "no-one comes to the Father except through me" what did he mean? And what about those who have not heard the Gospel? John Hick is a noted philosopher and theologian who is a proponent of a pluralist view of religion - that there is one light (God) but many lampshades (religious expressions).
Chris Sinkinson is a pastor and Bible tutor who has critiqued Hick's work. He says that pluralism empties Christianity of any content and in its own way disrespects other religions more than his own exclusivist stance.
Get the MP3
For John Hick see http://www.johnhick.org.uk/
Chris Sinkinson is a tutor at Moorlands Bible College http://www.moorlands.ac.uk/home/about-us/staff-profiles.php
For his book "The Universe of Faiths" http://www.amazon.com/Universe-Faiths-C-Sinkinson/dp/1842271067
Get the MP3 Podcast or subscribe via iTunes
Join the conversation on Facebook and Twitter
If you enjoyed this programme you may also enjoy:
Unbelievable? 10 Oct 2009 - Jesus and the God of Israel Is the divinity of Jesus at odds with Jewish Monotheism? Richard Bauckham & James Crossley.
Unbelievable? 23 May 2009 Buddhism & Christianity in dialogue