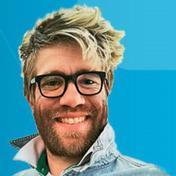 With the visit of Pope Benedict XVI to the UK, some are protesting that his visit should not be sponsored by the State. They say that the Catholic church is a force for bad in the light of its record on human rights, child abuse and past persecution.
Peter D Williams, a young "revert" to Catholicism from atheism argues the Catholic church's record of wrongs has been overstated and misunderstood and that it remains the most beneficial institution in the world today.
Andrew Copson, Director of the British Humanist Association and part of the Protest the Pope Coalition argues that the Pope should not visit the UK in the manner of a head of State and that the record of the Catholic church undermines its claim to be a force for good.
Get the MP3
For Peter D Williams see http://www.catholicvoices.org.uk/team
For Andrew Copson see http://www.humanism.org.uk/home
For the IQ2 debate see http://www.intelligencesquared.com/events/catholic-church
Get the MP3 Podcast or subscribe via iTunes
Join the conversation on Facebook and Twitter
If you enjoyed this programme you may also enjoy:
Unbelievable? 27 Feb 2010 - Stop worrying and enjoy your life" - are we better off without God in Britain? Andrew Copson of the British Humanist Association vs. David Robertson
Unbelievable? 12 Dec 2009 - Dawkins debate on "Atheism is the New Fundamentalism" - review with interviews