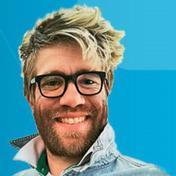 70 atheists spent 40 days praying for God to reveal himself to them. In this second show reflecting on the Atheist Prayer Experiment, Oxford Philosopher Tim Mawson joins Justin Brierley as they hear from more of those who took part.
Kelly tells why she now believes in God, while Rachel, Ally, Bob & Charlie explain why, despite some interesting coincidences and events, they do not see these as signs of God's existence.
Get the MP3
For Tim Mawson see http://www.philosophy.ox.ac.uk/members/philosophy_panel/tim_mawson
For more Christian/non-Christian debate visit http://www.premier.org.uk/unbelievable or get the MP3 podcast http://ondemand.premier.org.uk/unbelievable/AudioFeed.asp or Via Itunes
You may also enjoy:
The Atheist Prayer Experiment Results Show - Unbelievable?
Unbelievable? 25 Jul 2009 - Michael Shermer debates "Miracles"
Unbelievable? 11 Oct 2008 The Alpha Course - atheist/Christian dialogue