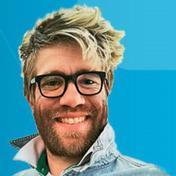 In the first show of 2013, three 'Unbelievable?' listeners join Justin Brierley to discuss their views of atheism.
Calum Miller is a Christian medical student at Oxford with an interest in philosophy. He chats with atheist Paul Orton and agnostic Steve (aka Non Stamp Collector).
They both define their atheism as a mere "lack of belief in God" rather than a positive belief that "there is no God".
Why the distinction? Find out as we ask questions about where the burden of proof lies, the difference between agnosticism and atheism, and the God of the Bible.
Get the MP3
For Calum Miller http://dovetheology.com http://www.twitter.com/dovetheology
For Paul Orton http://www.missinggodgene.com http://www.skepticule.com
For Non Stamp Collector http://www.nonstampcollector.com/ http://www.youtube.com/user/NonStampCollector
For more Christian/non-Christian debate visit http://www.premier.org.uk/unbelievable or get the MP3 podcast http://ondemand.premier.org.uk/unbelievable/AudioFeed.aspx or Via Itunes
You may also enjoy:
Unbelievable? 20 August 2011 _ Dialogue with an ex-Christian Rebekah & SheBennetchridan Voysey
Unbelievable? 11 February 2012 - Should atheists be more religious? Alain de Botton & James Orr
Join the conversation via Facebook and Twitter and http://www.premiercommunity.org.uk/group/unbelievable