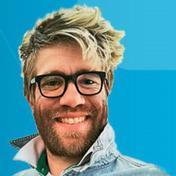 Dan Barker was a Christian evangelist and musician for 19 years before he lost his faith. He tells the story in his book "Godless: How an evangelical preacher became one of America's leading Atheists". Dan is now President of the Freedom from Religion Foundation in the USA.
Charles Foster is a writer, barrister and traveller. A committed Christian he has written books defending the Christian faith including "The Jesus Inquest: the case for and against the resurrection". He says that, unlike Dan, when doubt came knocking he found the Bible to be trustworthy and the Christian story to be fulfilling.
They discuss Dan's deconversion, the case for the resurrection, and whether we are better off free from religion.
Get the MP3
For Dan Barker see http://ffrf.org/about/bio_dan.php
For Charles Foster see http://www.charlesfoster.co.uk/
Get the MP3 Podcast or subscribe via iTunes
Join the conversation on Facebook and Twitter
If you enjoyed this programme you may also enjoy:
Unbelievable? 8 Mar 2008 Can we trust the Gospels?
Unbelievable? 26 Apr 2008 Proof for the Resurrection - Evangelist Tony Costa & Atheist Ken Humphreys debate