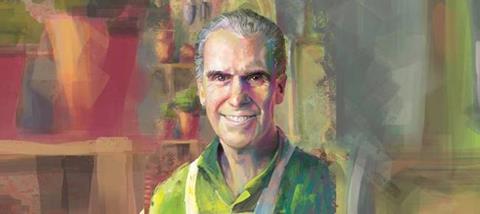 Several years ago, I listened to a sermon on the Holy Trinity Brompton (HTB) podcast in which Nicky Gumbel spoke of the need for the church he has led for the past ten years to 'accelerate' its vision for 'the evangelisation of the nations, the revitalisation of the Church and the transformation of society'.
The fact that I (despite having never once attended HTB) regularly listened to the church's podcast and, like thousands of others, had attended and led multiple Alpha courses, was just one indication of how far HTB's influence had already spread.
When I finally get round to visiting HTB, which is tucked away behind the imposing grandeur of the Brompton Oratory in Kensington, I am struck by just how unprepossessing the 19th-century building is, given the church's enormous global impact.
I have come to interview Nicky Gumbel, the 60-year-old leader of HTB. The church has produced various ministries, including marriage and parenting courses, Worship Central, prisons work, leadership conferences and, of course, HTB's best-known export, Alpha.
Central London doesn't afford the luxury of land space to build a US-style megachurch auditorium.
Nevertheless, 5,000 people attend one of the church's ten services across four locations every weekend. What's more, since 1987, when a team was first sent to spark new life into a dying congregation at St Mark's, Battersea, HTB has been in the business of breathing fresh life into Anglican churches that are on the brink of closure.
AN EMPTY CHURCH IS LIKE THE EMPTY PALACE OF A LONG-FORGOTTEN KING
Today, this is where the 'acceleration' is perhaps most exciting. Currently, 27 church plants and partnerships are listed on HTB's website. Yes, the church has its critics, who dislike enthusiastic evangelicals arriving in town, but what Nicky has overseen is not so much an HTB takeover as a rescue mission of historic buildings that would have otherwise ended up as carpet warehouses or gastropubs.
Its first church plant outside London took place in 2005, when a team of 30 people from HTB, led by a newly ordained Archie Coates, took on the enormous but semi-derelict shell of St Peter's, Brighton. Today, St Peter's welcomes nearly 1,000 people into the building for worship services every week.

Planting into cities around the UK has continued, with notable recent stories including St Swithun's, Bournemouth, where a congregation exceeding 500 has grown up from scratch within six months. The first plant overseas has also taken place, with Rev Miles Toulmin and his wife Sarah heading up Holy Trinity Bukit Bintang (HTBB) in Malaysia's capital, Kuala Lumpar.
HTB's next sending partnership is due to begin in Birmingham this September, with worship leader and ordained minister Tim Hughes and his wife Rachel at the helm.
Nicky only preaches occasionally at the flagship Brompton Road church site these days, as his primary focus is on raising and releasing other leaders, alongside a team of like-minded friends.
A large part of the fulfilment of that vision has come about through HTB's training arm, St Mellitus College. Established in 2007 with the Bishop of London, it has swiftly become the largest centre for Anglican ordination in the country.
With former HTB member Justin Welby at the head of the Church of England, it is hard to deny that the church and its various ministries are being used by God as the primary instrument for renewal in the UK Anglican Church at this time.
Nicky himself has chosen to keep HTB firmly within the structures of the Church of England. Despite its quirks, he says that 'the Anglican Church is my family' and that he feels 'passionately about it'. He also recognises that as a movement within the larger Church, HTB is contributing to 'a hidden revival', although perhaps this is becoming less hidden by the day.
You have been leading HTB on an amazing journey of planting and partnering with other churches. It feels like something big is happening at the moment.
It's very much a partnership. The evangelisation of the UK is not going to happen through one church or one movement. You look at New Wine, Soul Survivor, Vineyard, Newfrontiers. These are remarkable movements. If we can work together in unity, there is such a potential to see the evangelisation of the nation. We're just trying to play our part in that. We haven't founded nearly as many churches as Pastor Agu Irukwu at Jesus House has. He's planted hundreds of churches and they're way ahead of us.
You've talked about your sadness at seeing historic churches turned into carpet warehouses or posh pubs.
Exactly. One of our archdeacons said that: 'An empty church is like the empty palace of a long-forgotten king and people walk past and say, "The king is dead."' That's why when, for example, St Peter's, Brighton, which was known as the unofficial cathedral of Brighton, was going to close, we said: 'Please don't close it. Please allow us to go there.' And thankfully the Bishop of Chichester invited us to send a team there.
What is it that allows these church plants to fly?
I think a lot of people are unchurched, but there are also a lot of people who are 'de-churched'. They've got a faith of some kind, but they're looking for a church where they feel at home…There are quite a few people who like to have a relaxed, informal style. They like contemporary worship, a message that hopefully is practical for their life, and somewhere they can receive prayer and community. And it seems that those people are coming back to church.
Is it like taking a model you've worked on at HTB and saying, 'Let's try it out here'?
It is similar. I think sometimes people think, 'Is it a sort of franchise?' And that's not quite an accurate portrayal because, if you think about St Peter's, it was more like a marriage, out of which a child came.
Now the new child hopefully is proud of both parents. But it's not the old St Peter's, Brighton, and it's not HTB. A new baby has been born, but there are similarities to both parents.
What other partnerships or plants are you excited about?
Tim Matthews has planted in Bournemouth. That's an astonishing story. There was no one in the church at all. They went out with 11 adults and four children and last Sunday they had 574 people there after 26 weeks. They're running marriage courses and homeless shelters. They're already baptising people who have never been near a church and are coming to faith in Jesus.
I love the Anglican Church. I love the Catholic Church, I love the Pentecostal Church. I love every part of the Church
Outside London there are some places that would really like to have a resourced church. We've done a partnership in Norwich and in Lincoln. Out of Brighton there's come one in Hastings and now we're hoping to do one in Birmingham, with the Bishop of Birmingham. Tim and Rachel Hughes are going to lead that.
You're obviously going to miss Tim Hughes as a worship leader here at HTB.
Yes, certainly. But we miss Archie. We miss Ian Dyble [rector at St Thomas, Norwich] and so on…Every time you plant, you miss the people a lot.
In that sense, does planting a church involve a sacrificial cost?
Yes. The people who go on plants are not the fringe. The people who go on plants are the most committed members of the congregation: the givers, the best leaders. So it's always costly in that sense. You always lose people, you lose income, you lose leaders.
In the 90s, HTB experienced an outpouring of the Holy Spirit: the 'Toronto Blessing'. Is this the fruit of that?
Well, fruit takes time to develop and you judge by the fruit. I've never used the words 'Toronto Blessing'. We've never done anything differently. We always pray, 'Come, Holy Spirit', and sometimes when you pray that prayer things are very gentle, and sometimes it's more like a huge wave of the Holy Spirit. And there was a big wave of the Holy Spirit back in 1994.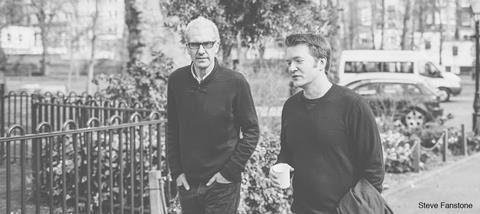 I look back now and think of Emmy Wilson, for example, who was the first person that I can remember where the Holy Spirit really came upon her. The result was that she started to offer Alpha to the prisons.
Now you look back 20 years and Alpha has spread through prisons in the UK and around the world. But God was anointing her for that particular role and I can think of many examples of people who had powerful experiences then who are now in positions of leadership.
It was an exciting, probably almost chaotic time, then?
It was a very exciting time, but I think these things are messy. But life is messy. The graveyard's very tidy but the playground isn't. We're totally dependent on the Holy Spirit, and if God withdraws his hand you just continue doing something that's just a formality. It has no power. So we're totally dependent on the Holy Spirit.
What's behind the success of HTB's training college, St Mellitus?
St Mellitus was a joint initiative that we did with the Bishop of London. The Bishop of London is a very remarkable man with great vision, and over the years I've been to him with a number of ideas, and nearly always he says: 'Yes, great idea. And this is how we can make it even greater.'
St Mellitus was very much in that category and [the principal] Graham Tomlin, of course, is a remarkable man. So, yes, it's extraordinary the way that it has grown.
The model is based on the way the early Church did it, because putting people into academic institutions is a relatively modern idea. In the early Church, you trained in churches. In seven years, they've grown from nine to 170 ordinands and it'll be bigger by September. But the vast majority of those would not be ordained were it not for that college. They wouldn't want to go to another college and the average age is much younger.
A HIDDEN REVIVAL IS GOING ON
Just from HTB alone we have 60 people who are in the process of applying. So if you think of all the churches around the country, many people could be there.
Is HTB to be the instrument the Holy Spirit uses to revive the Anglican Church?
A work of the Holy Spirit is taking place in the nation. And not just in the Anglican Church; actually some of the biggest churches now are not Anglican. You think of Life Church in Bradford, Audacious in Manchester. Think of some of the Newfrontiers churches, the Vineyard churches, Pioneer churches. I do think there's an amazing thing going on. It's almost like a hidden revival is going on.
That's an interesting way of putting it.
People don't see it yet. The statistics don't show it because so many people are dying off at the other end. It will take time. It's like a field that has been burnt and looks brown at one level, but then when you get a bit closer you can see the green shoots beginning to emerge. You have to look at bit closer to see what's actually happening in the Church at the moment.
And God's not finished with the Anglicans yet?
I love the Anglican Church. I love all the churches. I love the Catholic Church, I love the Pentecostal Church. I love every part of the Church. But the Anglican Church is my family, if you like, and so of course I feel passionately about it.
We have an amazing opportunity in this country. After all, we have 16,500 church buildings. That is a great blessing. It's a pity if those church buildings are converted into warehouses or pubs or private residences. Because when they're filled with people, instead of people walking past and saying, 'The king is dead,' they will walk past and say, 'Jesus is alive.'
Hear the interview in full on Premier Christian Radio, Saturday 1st August at 4pm
Photos: Steve Fanstone