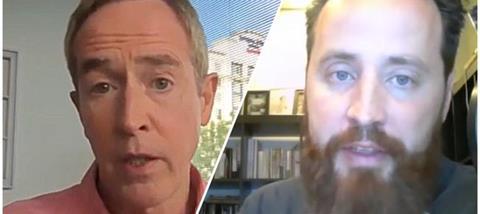 Andy Stanley is lead pastor of North Point Ministries, one of the largest churches in the USA. His preaching and new book 'Irresistible: Reclaiming the New that Jesus Unleashed for the World' has caused controversy by stating that the Bible should not be the foundation of Christian faith.
To make faith irresistible once more to sceptics in a post-Christian world, believers are not required to defend the Old Testament, but point to the events documented by the New Testament about Jesus - his life, death and resurrection.
Jeff Durbin of Apologia Studios responds to Andy, saying that Christians need to stand on the inerrancy of the whole Bible - Old and New Testament - when evangelising non-Christians.
Get the MP3
For Unbelievable? the Conference 2019 tickets: http://www.premierchristianradio.com/unbelievableconference
For 'Irresistible' by Andy Stanley: https://andystanley.com/resources/
For Jeff Durbin: https://apologiastudios.com
Get signed copies of Unbelievable? the book and audiobook: https://www.premierchristianradio.com/Shows/Saturday/Unbelievable/Unbelievable-the-Book
For more faith debates visit http://www.premierchristianradio.com/Shows/Saturday/Unbelievable
Join the conversation: Facebook and Twitter