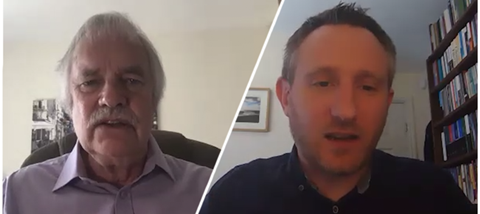 Is Christianity a positive force for compassion in the world? Prof Paul Gilbert and Dr. Roger Bretherton join Justin for a conversation on psychology, the brain, Christianity and what makes us choose compassion over callousness.
Get the MP3
Prof Paul Gilbert is a clinical psychologist and leading expert in the study and promotion of compassion.
Dr Roger Bretherton is an academic psychologist and chair of the British Association of Christians in Psychology.
For Prof Paul Gilbert http://www.compassionatemind.co.uk
For Dr Roger Bretherton http://www.thecharactercourse.com
Join the Ask NT Wright Anything livestream on Wed 3 June 8pm UK / 3pm EDT: http://www.facebook.com/unbelievablejb
Subscribe to our newsletter and receive the free Unbelievable? e-book 'In Conversation With…' https://www.premier.org.uk/Unbelievablenewsletter
Support the show and receive all the videos sessions from Unbelievable? USA 2019 https://resources.premier.org.uk/supportunbelievable/
For more faith debates and extra resources visit http://www.premierchristianradio.com/Shows/Saturday/Unbelievable
Join the conversation: Facebook and Twitter
Listen via Podcast