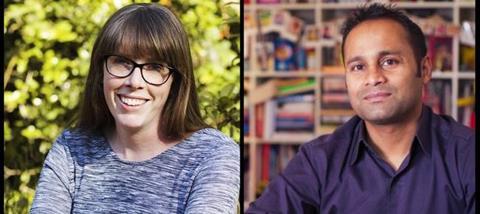 Rev Gillian Straine is an Anglican priest with a background in science. She tells the story of how she dealt with the spiritual and medical challenges of being diagnosed with cancer aged 21, as told in her book 'Cancer: A Pilgrim's Companion'.
She also shares news of a free public lecture by internationally renowned physicist Marcelo Glasier in London on Tue 22 May.
Atheist guest Alom Shaha is a secondary school physics teacher and engages with Gillian on the question of faith, illness and science. He shares his story of rejecting his Islamic upbringing after the death of his mother and how he fell in love with the world of science. Alom has recently authored a book of practical science experiments for kids 'Mr Shaha's Recipes For Wonder'.
Get the MP3
For Marcelo Gleiser's free Drawbridge Lecture 'Unknowns in Heaven and Earth' on 22 May https://www.eventbrite.co.uk/e/the-drawbridge-lecture-tickets-39148003733
For Gillian Straine: http://www.gillianstraine.com/my-books/
For Alom Shaha: http://alomshaha.com/books/mr-shahas-recipes-for-wonder/
For Unbelievable? the Conference 2018: http://www.premier.org.uk/justask
Get signed copies of Unbelievable? the book and audiobook: http://www.unbelievablebook.co.uk
Get Unbelievable? the Conference 2017 DVD/CD & Digital Download: http://www.premier.org.uk/shop
For more faith debates visit http://www.premierchristianradio.com/Shows/Saturday/Unbelievable
Join the conversation: Facebook and Twitter