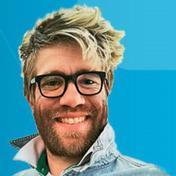 Did Jesus rise from the dead? What if he never actually died on the cross?
As Easter approaches we hear from one of the best respected Muslim scholars in the world - Shabir Ally. He explains why he does not believe Jesus rose from the dead, namely because he never actually died upon the cross - he merely 'swooned'.
Christian Apologist Tony Costa presents his case for the resurrection of Christ and critiques Ally's belief that Jesus did not die.
For Shabir Ally visit www.islaminfo.com
For Tony Costa visit www.freewebs.com/tonycosta/
To hear more Christian/non-Christian debates visit www.premier.org.uk/unbelievable or get the podcast
If you enjoyed this programme you may wish to hear:
Unbelievable? 26 Apr 2008 Proof for the Resurrection - Evangelist Tony Costa & Atheist Ken Humphreys debate.
Unbelievable? 15 Nov 2008 Does the Trinity lead to polytheism? James White of Alpha & Omega ministries debates Abdullah Al Andalusi