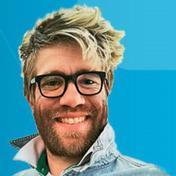 Best-selling US Christian Author Philip Yancey writes books that address some of the hardest questions that Christians ask of themselves and skeptics ask of Christians. His latest book "What Good is God?" looks at how Christian belief matters in the lives of those who suffer.
He chats with atheist Paul Thompson (aka "Sinbad" on the Premier Community). Paul was present at the Twin Towers on Sep 11 2001. He says that while faith may be a comfort to those in distress, there is no proof that God is responsible.
Get the MP3
For Philip Yancey http://www.philipyancey.com/
For his book "What Good is God?" http://www.amazon.com/What-Good-God-Search-Matters/dp/0446559857
Get the MP3 Podcast or subscribe via iTunes
Join the conversation on Facebook and Twitter
If you enjoyed this programme you may also enjoy:
Unbelievable? 30 Jan 2010 - Where was God in Haiti? Christians Roger Forster & Nick Peters and atheist Gordon Livesey discuss the problem of evil.
Unbelievable? 27 Mar 2010 - Former atheists conversion experiences - Is it evidence for God? Richard Morgan & Todd Pitner with atheist Gordon Livesey