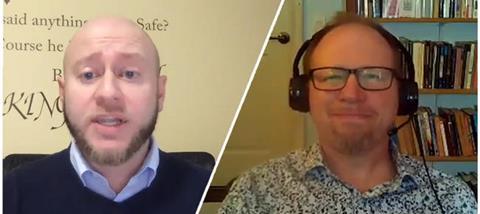 If God is all-powerful and all-loving, why is there so much evil in the world? Two Christian thinkers with different solutions to this age-old question join Justin.
Thomas Jay Oord is a theologian and philosopher who advocates a 'non-coercive and uncontrolling' view of God's love and sovereignty. John C Peckham is a theologian whose latest book 'Theodicy of Love' suggests that God's love is part of a cosmic drama of free spiritual and human agents that make sense of why evil exists.
At the end of the show Justin interviews Greg Koukl about the 10th anniversary edition of 'Tactics: A game plan for discussing your Christian convictions'.
Get the MP3
For Thomas Jay Oord http://thomasjayoord.com/
For John C Peckham http://bakerpublishinggroup.com/authors/john-c-peckham/2815
For 'Tactics' by Greg Koukl https://www.amazon.co.uk/Tactics-10th-Anniversary-Greg-Koukl/dp/0310101468
For Unbelievable? the Conference 2020 https://www.unbelievable.live/
Subscribe to our newsletter and receive the free Unbelievable? e-book 'In Conversation With…' https://www.premier.org.uk/Unbelievablenewsletter
Support the show and receive all the videos sessions from Unbelievable? USA 2019 https://resources.premier.org.uk/supportunbelievable/
For more faith debates and extra resources visit http://www.premierchristianradio.com/Shows/Saturday/Unbelievable
Join the conversation: Facebook and Twitter
Listen via Podcast