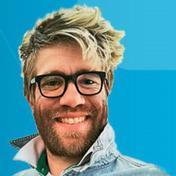 For a second week running we address the question of whether pornography is harmful, this time from the perspective of those in the porn industry. Former porn actress Danielle Williams explains why she feels the industry is abusive and detrimental to the women involved. Current adult entertainer Sophie Hirschfeld speaks in support of pornography.
In the studio atheist Steve Miller & Christian Peter Watts continue to debate the rights and wrongs. Justin also reads correspondence on the forthcoming Atheist Prayer Experiment.
Get the MP3
Premier's Safetynet campaign http://www.safetynet.org.uk/
Struggling with porn? Living Waters resources http://www.living-waters-uk.org/content/recovery-sexual-addictions-resources
For Danielle Williams book http://amzn.to/OuE7Gy or on Facebook http://on.fb.me/O3y1N g
For Sophie Hirschfeld http://sexandscience.org/blog/ or http://www.swopusa.org/
Info on The Atheist Prayer Experiment http://www.premier.org.uk/atheistprayerexperiment
For more Christian/non-Christian debate visit http://www.premier.org.uk/unbelievable or get the MP3 podcast http://ondemand.premier.org.uk/unbelievable/AudioFeed.aspx or Via Itunes
You may also enjoy:
Is pornography harmful to those who view it? Unbelievable?Peter Watts, Steve Miller & TC Ryan
Unbelievable? 23 July 2011 - Are there good reasons for abortion?