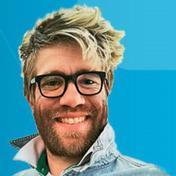 Atheists Richard Dawkins, and AC Grayling recently squared up against Christians Richard Harries and Charles Moore for a debate on the motion "Atheism is the new fundamentalism".
Justin Brierley reviews the debate with audio clips from the speakers and Q&A session, as well as interviews with those who attended, including AC Grayling and the Chair of the debate Anthony Seldon.
Get the MP3
For the full debate visit http://www.intelligencesquared.com/
Get the MP3 Podcast or subscribe via iTunes
Join the conversation on Facebook and Twitter
If you enjoyed this programme you may also enjoy
Unbelievable? 8 Nov 2008 Dawkins & John Lennox's Oxford debate - a review with interviews and comment.
Unbelievable? 19 Jul 2008 Masters of Apologetics Pt 2: William Lane Craig