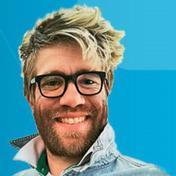 Nabeel Qureshi converted to Christianity from Islam after being convinced that the weight of evidence was in favour of Christian faith. Yahya Seymour's story is the opposite - he became a Muslim after having a Christian upbringing. They discuss the issues in advance of debates coming up in London.
Get the MP3
For more information on the debates from Sun 12 Jul 09 to Sat 18 Jul 09 see www.thedebateinitiative.com or www.answeringmuslims.com
If you enjoyed this show you may also want to listen to:
Unbelievable? 5 Jul 2008 Islam & Christianity -which is more relevant to Britain? Which is more relevant to 21st Century Britain: Islam or Christianity?
Get the MP3 Podcast or subscribe via iTunes